Raise your hand if 2020 did a number on your entire wellbeing?? Don't get me wrong, I will forever cherish the times we got to slow down and really spend time as a family! A part of me already misses that homeschool schedule! (anyone else have baking as a daily course at Casa de Homeschool?) Lets talk about that and how adding a liquid collagen into my diet helped reverse the signs of aging caused by the stress of 2020!
Last year had a lot of "firsts" for me! I know I wasn't the only one having to suddenly work form home, workout at home or take up jogging, become a teacher, a chef, a referee, and try to stay sane at the same time. This newfound craziness did a NUMBER on my skin. I partially blame my botox wearing off (lol), but also the new stresses we were all dealing with!
My body was also changing. I was still holding on to about 20lbs of baby weight from my third bundle of joy and all of that homemade sourdough and banana bread wasn't helping! It's not like I was tremendously overweight, but I could tell my skin was starting to appear less firm, my cellulite was popping up more than usual, and my joints had new aches that I never experienced before. (I guess that's what happens when you inevitably get older)
When I was chatting with a girlfriend one day about everything she said her and her husband had started a new liquid collagen called Biocell Life from Modere Collagen Sciences and started seeing results in just a couple months! (individual results may vary!)
Their results were blowing me away so I had to try it for myself! Here is my review of Modere Biocell Life and Modere Biocell Skin.
What is Modere Biocell
Modere Biocell is a liquid super nutraceutical. It's a fancy way of saying it's a product with health benefits. It contains naturally-derived ingredients that promote total body anti-aging and overall health. The main ingredients in Modere Liquid Biocell are Collagen and Hyaluronic Acid matrix technology. The formula they use is said to replenish what our body needs to counteract the aging process.
This particular product is backed by multiple clinical trials. It also has multiple patents and awards. Check out this video from Modere that further explains what this product claims to do.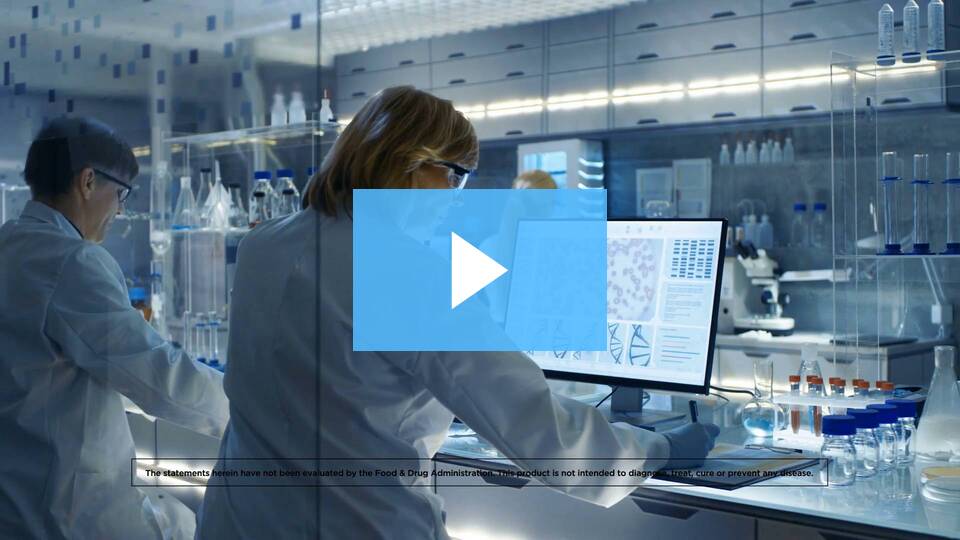 Modere Biocell Ingredients
Once I started looking around their site, I discovered there are four types of Modere Liquid Biocell — Pure, Sport, Skin & Life. All of them contain the matrix of collagen, hyaluronic acid and chondroitin sulfate. Three of the four contain added beneficial ingredients based on desired wellness goals.
The Science Behind Modere BioCell
Modere has an entire division dedicated to Biocell Collagen Sciences. It's impressive to see the amount of research surrounding this ingredient.
The company claims that unlike other collagen and hyaluronic acid ingredients on the market, BioCell Collagen contains a patented composition of naturally occurring hydrolyzed collagen type II (60%), chondroitin sulfate (20%), and hyaluronic acid (10%). The company emphasizes this is a highly absorbable matrix form, not a blend. So customers see dramatic results and they see them fast!
We found one 80-subject study. In the study they gave participants BioCell Collagen for 70 days. 40% of subjects experienced an improvement in join health by 30%. The Food and Drug Administration (FDA) has not evaluated Modere Liquid BioCell. This product is not for the diagnosis, treatment, or prevention of any disease.
Where to Buy Modere BioCell
You can buy Modere Liquid BioCell on their website here – just search for Biocell. You will automatically get $10 off your first order if use the code 1829606 (which should automatically apply at the very end of checkout!) . Be aware, the product can also be found for sale by third-party vendors on websites such as Amazon and Ebay. However, the company does not condone these parties and therefore cannot guarantee the quality or freshness of product sold by those websites. Since this product is made from such high quality ingredients, its shelf life is not very long so please don't accidentally buy expired product on amazon! (yikes)
How does 30% off sound?? I can walk you through how to get 30% on your next order!
OK, everyone loves a deal, am I right?? Modere has a great option called Smart Ship that allows you to get a MAJOR discount! You just add up to 8 products to your Smart Ship to get access to the discount. And the cool thing is, you don't have to continue with the auto ship option if you don't want to! You can totally cancel immediately after placing your first order!! Or move the date back or even change the products! It's been such a life saver for me!
Would you like to earn $$$ sharing your love for Modere products?
Good news! Modere now has a referral program that allows you to earn COLD HARD CASH just for referring your friends! They pay out commissions twice per day and even have a fun bonus structure that helps you earn even more for introducing others to the referral program!
Within 2 months of using Modere and referring my friends, I was earning more money than I ever expected! The best part is, I spend less than 20 minutes a day on it! (SIGN ME UP)
If you want to learn more about becoming a Social Marketer you can click HERE to look around and read up on the company! Whether you want to supplement your income and earn some "fun money" or if you want to dive in deeper, there is a place for you! By joining, you are automatically placed on a team with me and other amazing moms/business women who are taking control of their financial future!
If you aren't ready to jump into the Social Marketer program quite yet, you can always refer friends using your own custom referral link in exchange for store credit! (instead of money, like you receive with the Social Marketer program!) You can read more about that from THIS POST I wrote!
Modere BioCell Reviews
I have personally tried three out of the four versions of Modere BioCell's Liquid Collagen – the Pure, Skin, and Life. I personally love the taste of the Skin and Life and the Pure has no taste to me! My favorite is the Biocell Life because it is helping me look and feel my best which I was needing!
Each type of Modere Liquid BioCell appeared to work as expected and promoted by the company. I noticed diminished lines and wrinkles all over my body. My knees are feeling better after I workout.  My hair and lashes are thicker and my nails actually grow long and strong now (something I haven't seen since my days before babies.)
In my opinion the product is definitely worth getting. There are also lots of testimonials on the company website! Click here to shop around!